LIMITED TIME BONUS OFFER & PRIZES IF YOU JOIN TODAY!!!
KIMMUNITY
The No. 1 Mindful
Modern Calligraphy Members Program
(ONLINE & IN-PERSON)
THIS IS FOR YOU IF:
- You're a complete beginner in Modern Calligraphy and want to fast-track your success
- You have some experience in Modern Calligraphy but unsure where to take it
- You live a very busy life, need some 'me-time' and want to be creatively inspired
KIMMUNITY

is truly a one-of-a-kind calligraphy program to give you the right support and education to get massive results...while receiving the gift of the present moment.
MEET YOUR MENTOR, TRAINER & COACH


Discover How She Has Helped Dozens Of Busy Women
Find Their Creative Flow, Be More Mindful and Start Businesses!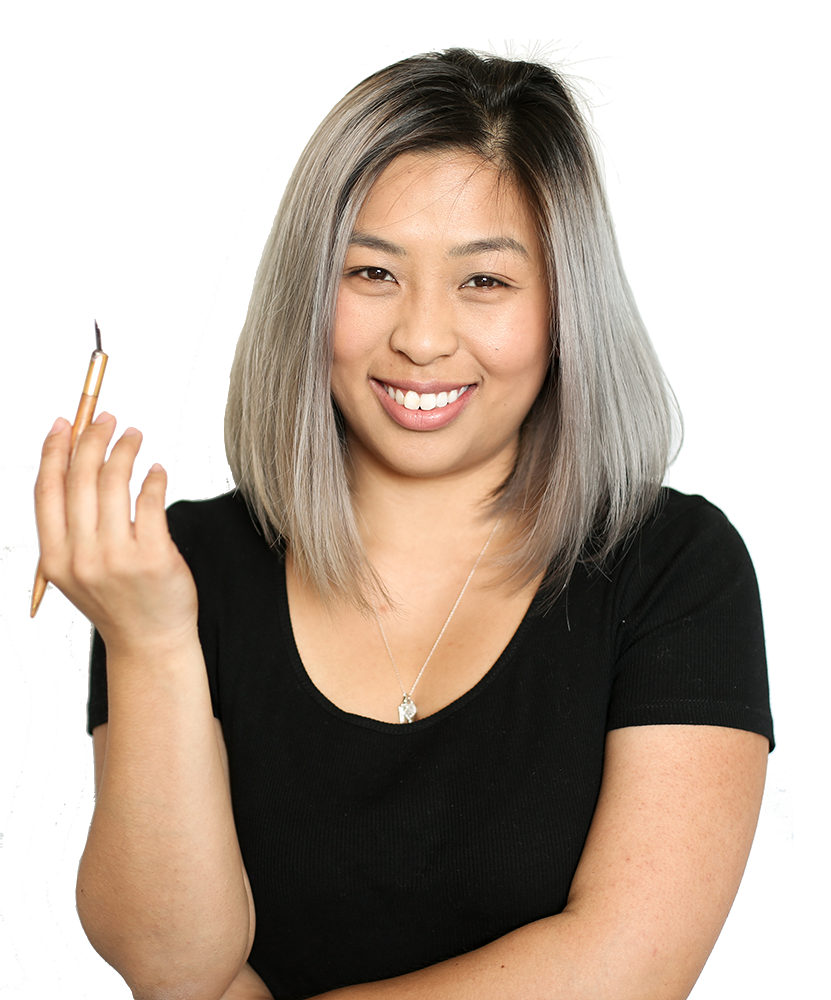 KIM TRAN-FLORES
I'm here for you!
I'm Kim Tran-Flores, founder of Kimlligraphy. I'm a tea drinking, full-time Modern Calligraphy artist and 'me-time' advocating ambivert with a passion in mindfulness.
I'm a wife and mother with a vision to help busy women receive the gift of the present moment and creativity.
I look forward in helping you fast-track your success with Mindful Modern Calligraphy and show you the many possibilities that this beautiful art can bring.
HERE'S WHAT YOU'LL GET WHEN YOU JOIN...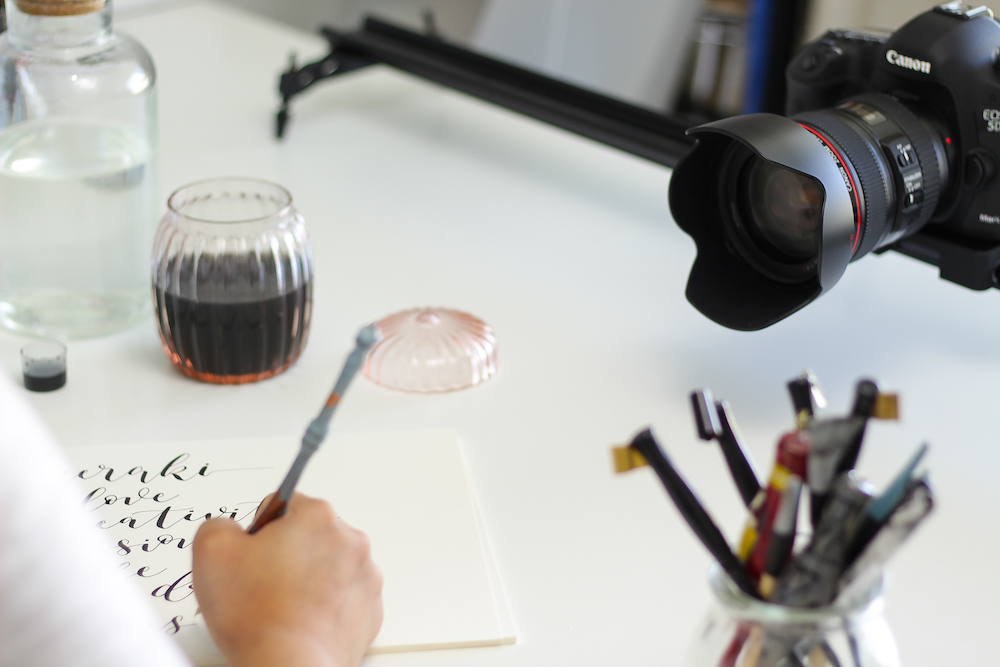 Starting with the online course with over 20 modules, you'll start on the right foot straight away.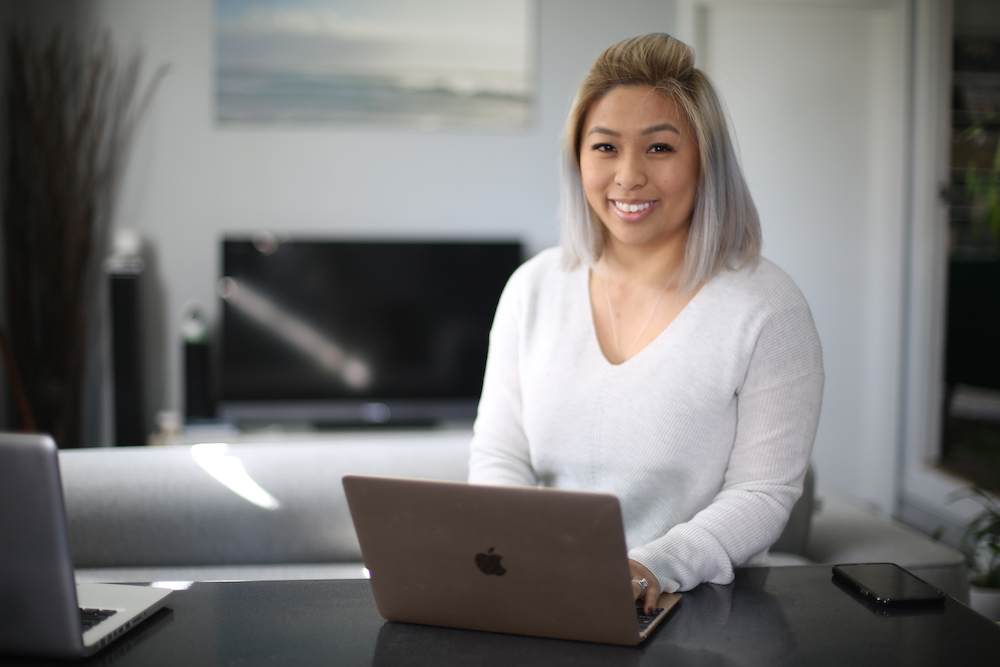 You don't have to go through the journey alone! Receive support and inspiration from like-minded individuals.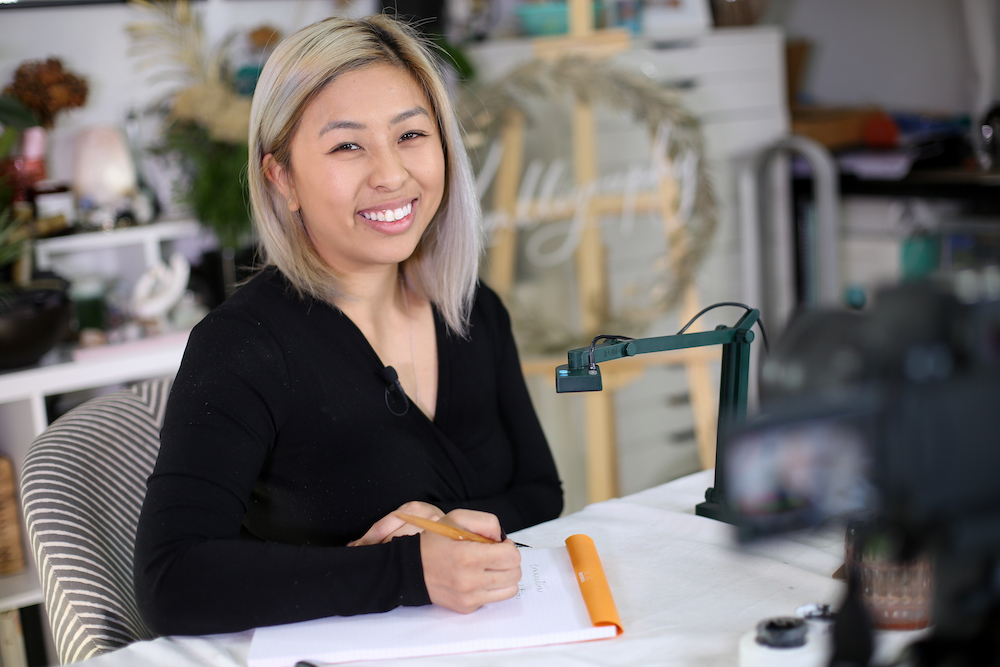 We're here to answer your biggest questions so you can achieve your goals much faster.
The Essential Package
(AVAILABLE WORLDWIDE)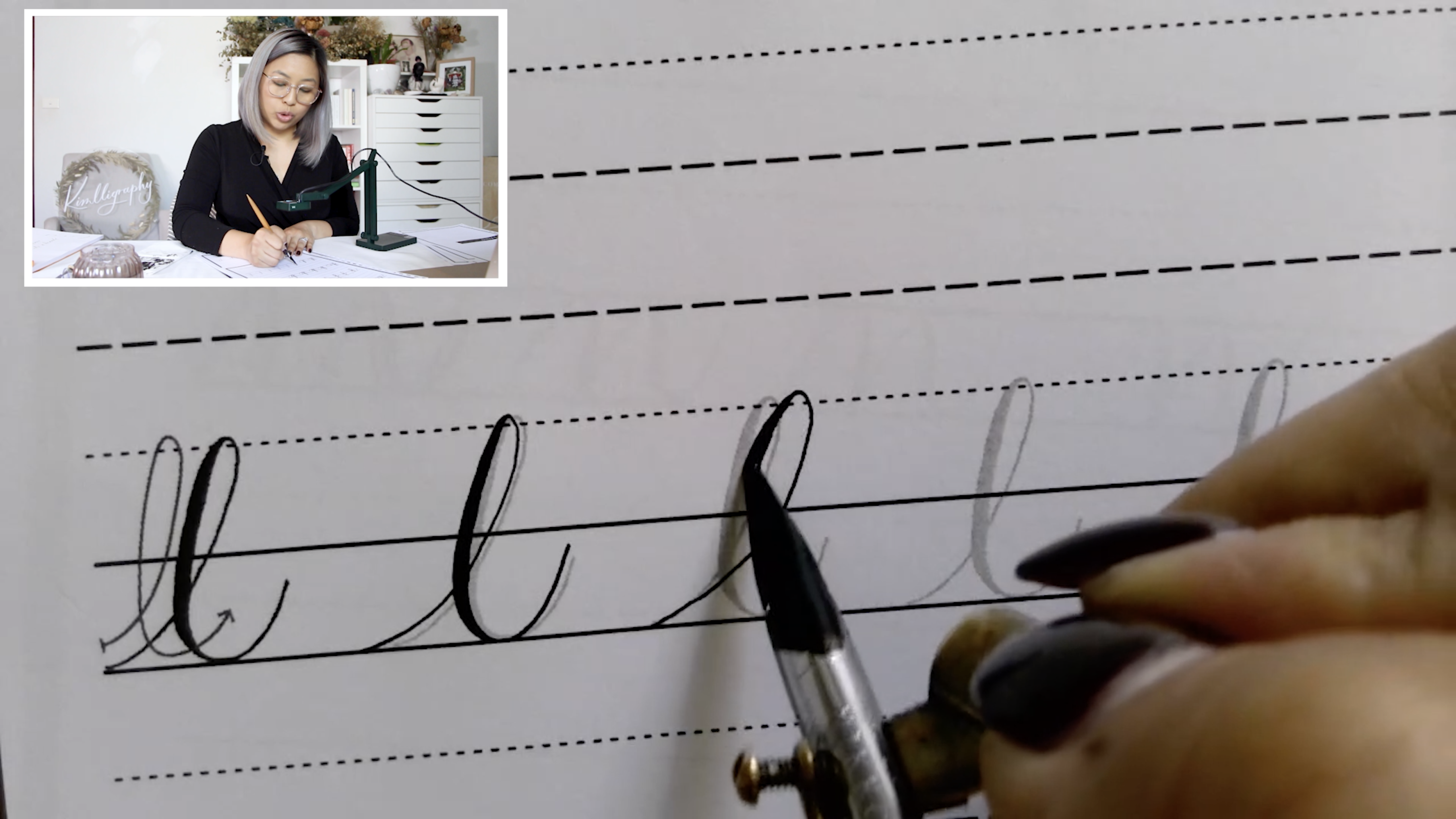 Lifetime Access to the Online Course
With over 20 modules that you can watch and re-watch to improve your calligraphy skills each time!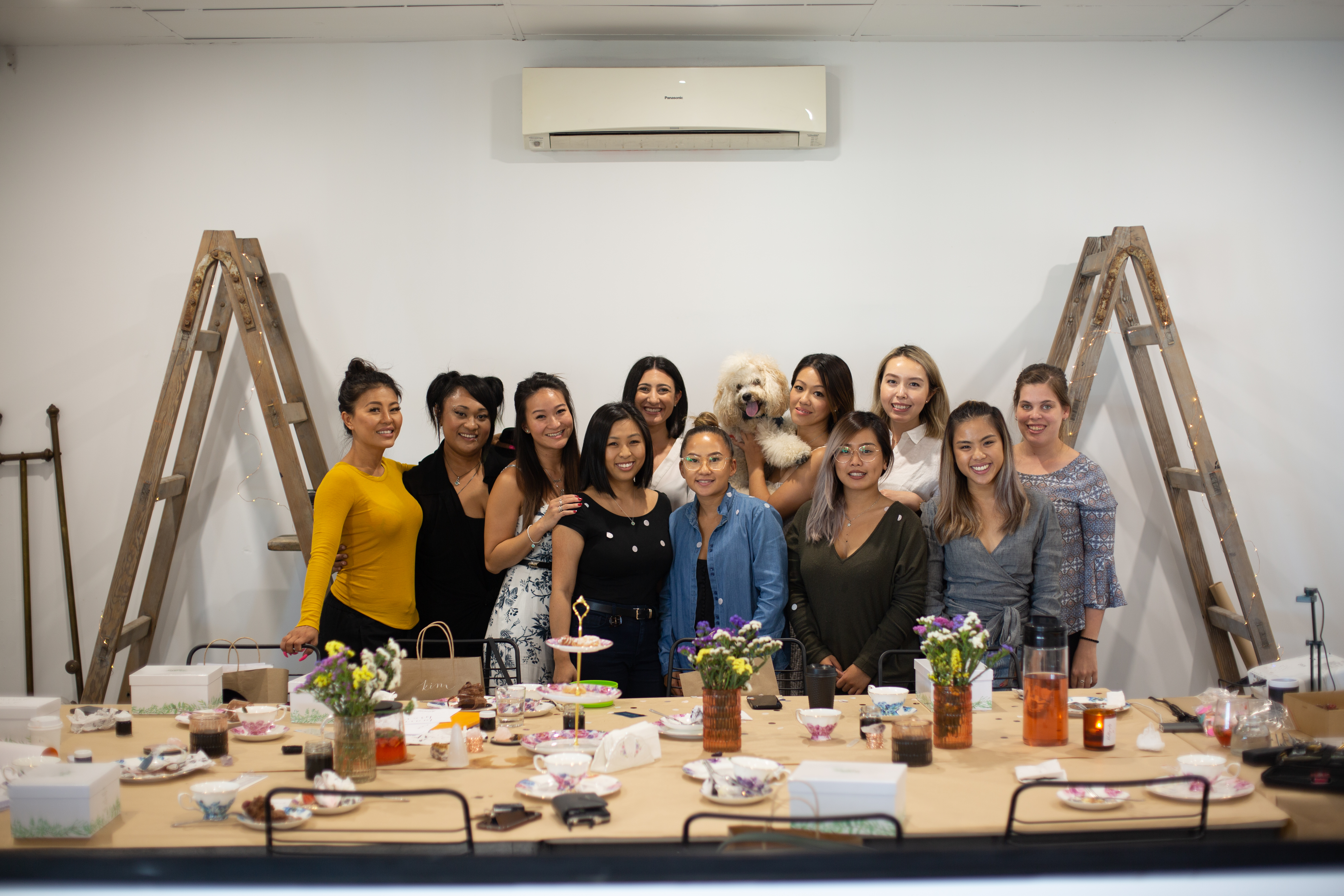 Private Accountability Support Group
12-month access to Kimlligraphy's private online Facebook group where you will receive tips, share ideas and receive feedback from Kim and the community.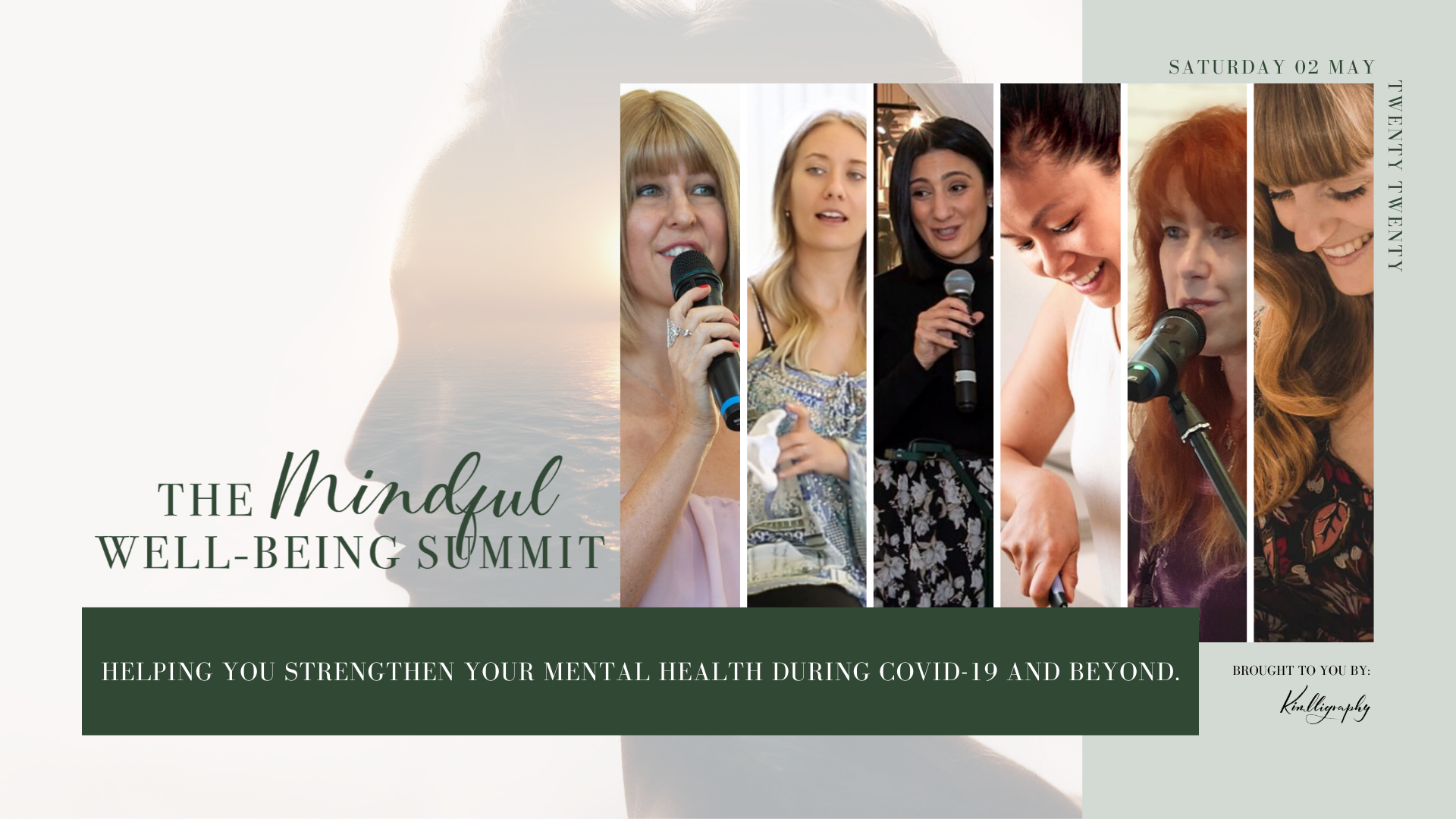 Mindfulness Education
Lifetime access to the private replay of 'The Mindfulness Well-Being Summit' online event to help you strengthen your mental health and get into your creative flow during COVID-19 and beyond.
The Community Package
(CURRENTLY ONLY AVAILABLE IN AUSTRALIA)
Includes 'The Essential' Package PLUS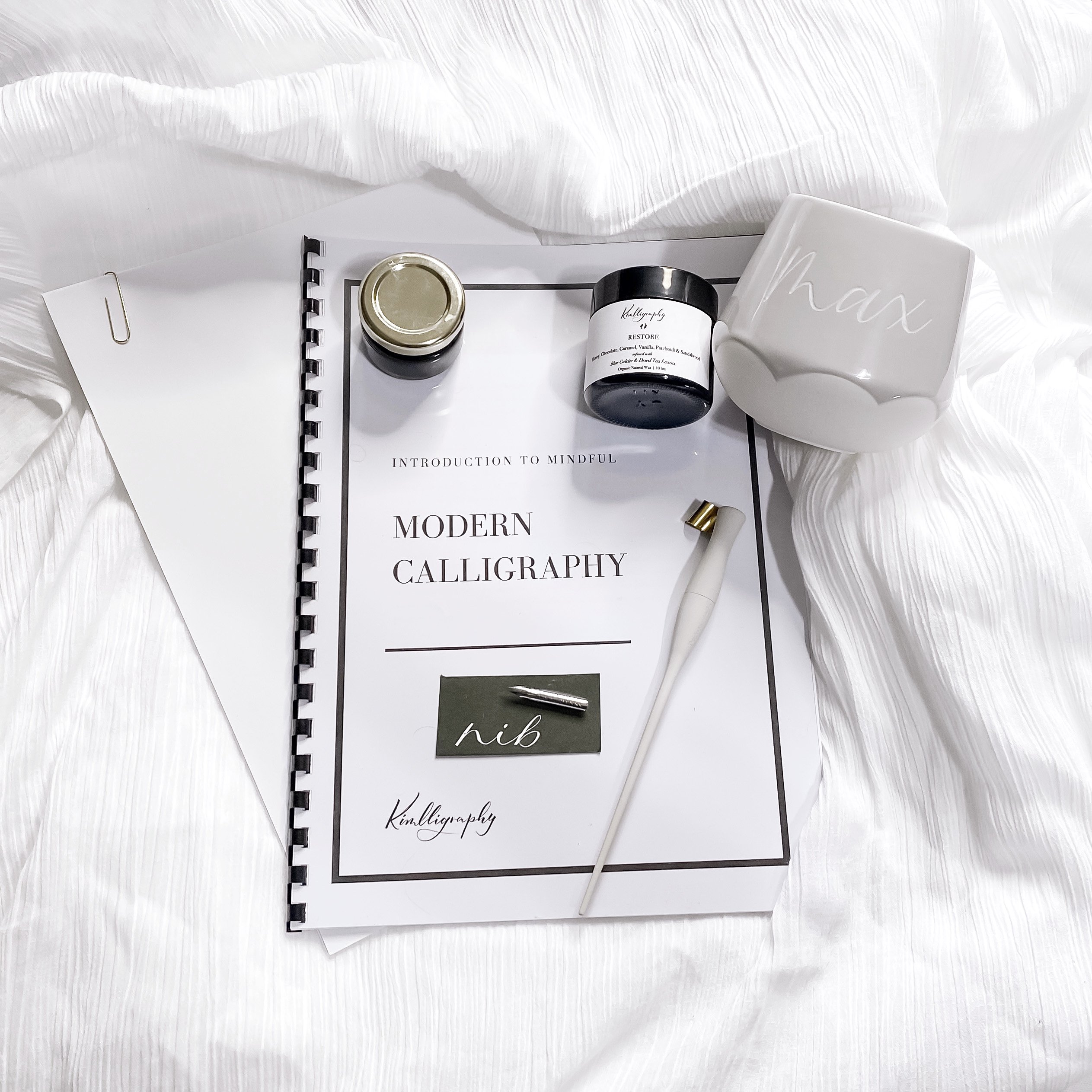 Calligraphy kit
The essential tools to get you started will be express shipped to you along with your own personalised mug from Kimlligraphy's 'Me-Time' range.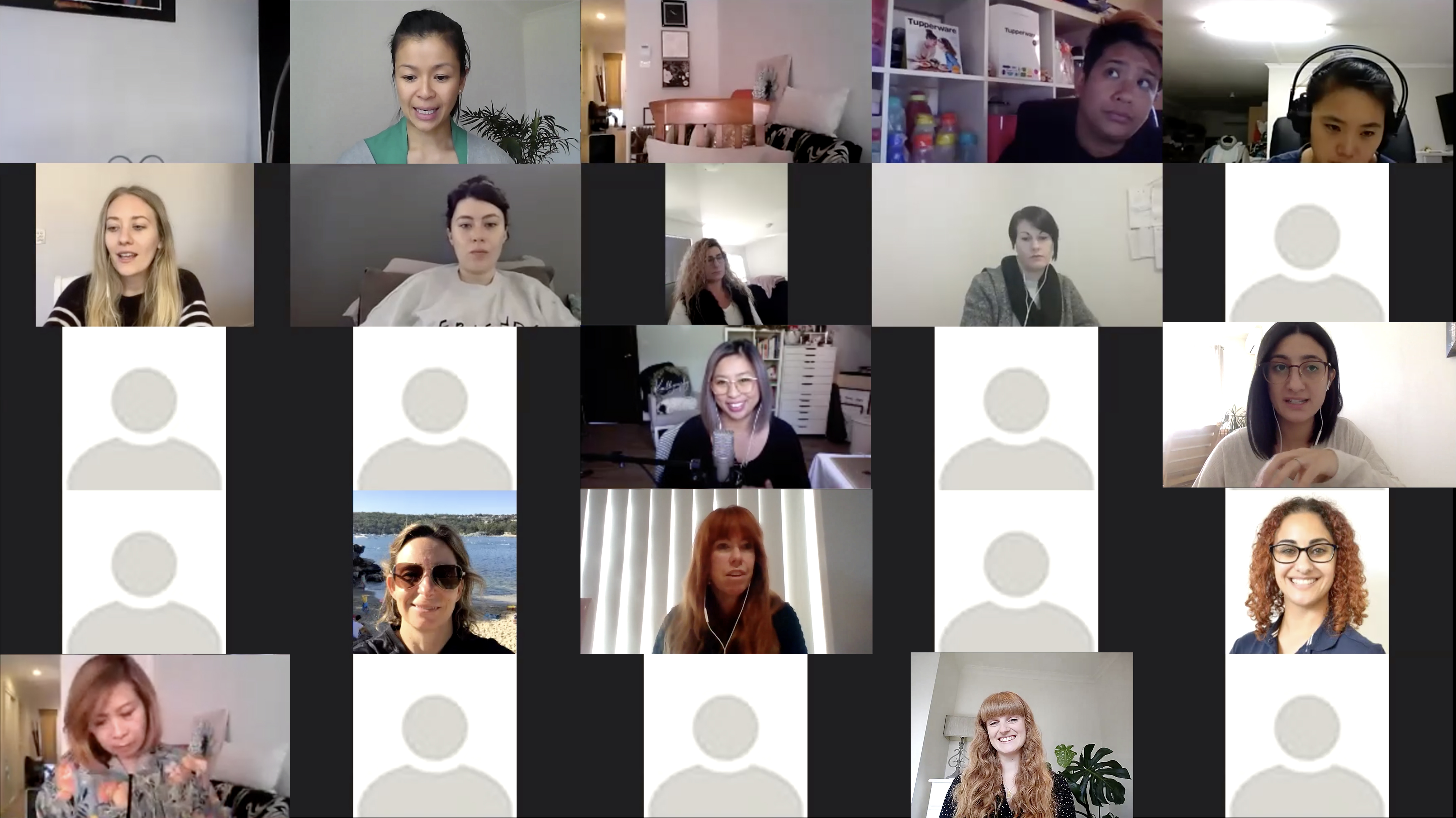 6 x 60-min Weekly Mastermind Sessions
Each week, our community meet online where great tips are shared, friendships are formed and where you will have your biggest questions answered from improving your skillset to mindfulness practice exercises and business tips.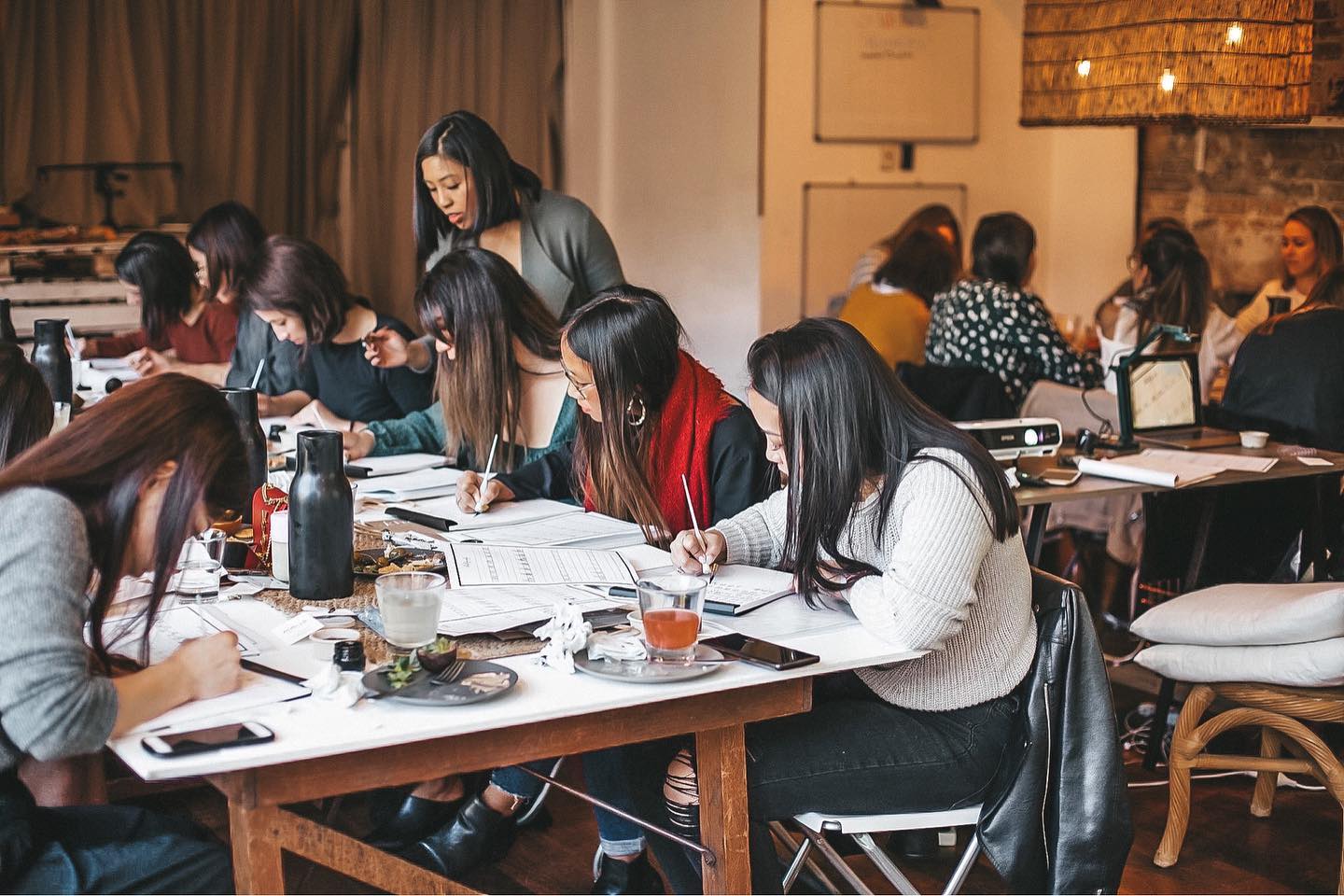 1 x ticket to a live Sydney workshop
Your own ticket to one of Kimlligraphy's Mindful Modern Calligraphy workshops in Sydney! (Flights or accomodation not included).
The Premium Package
(CURRENTLY ONLY AVAILABLE IN AUSTRALIA & SPACES ARE LIMITED)


Includes The Community Package PLUS: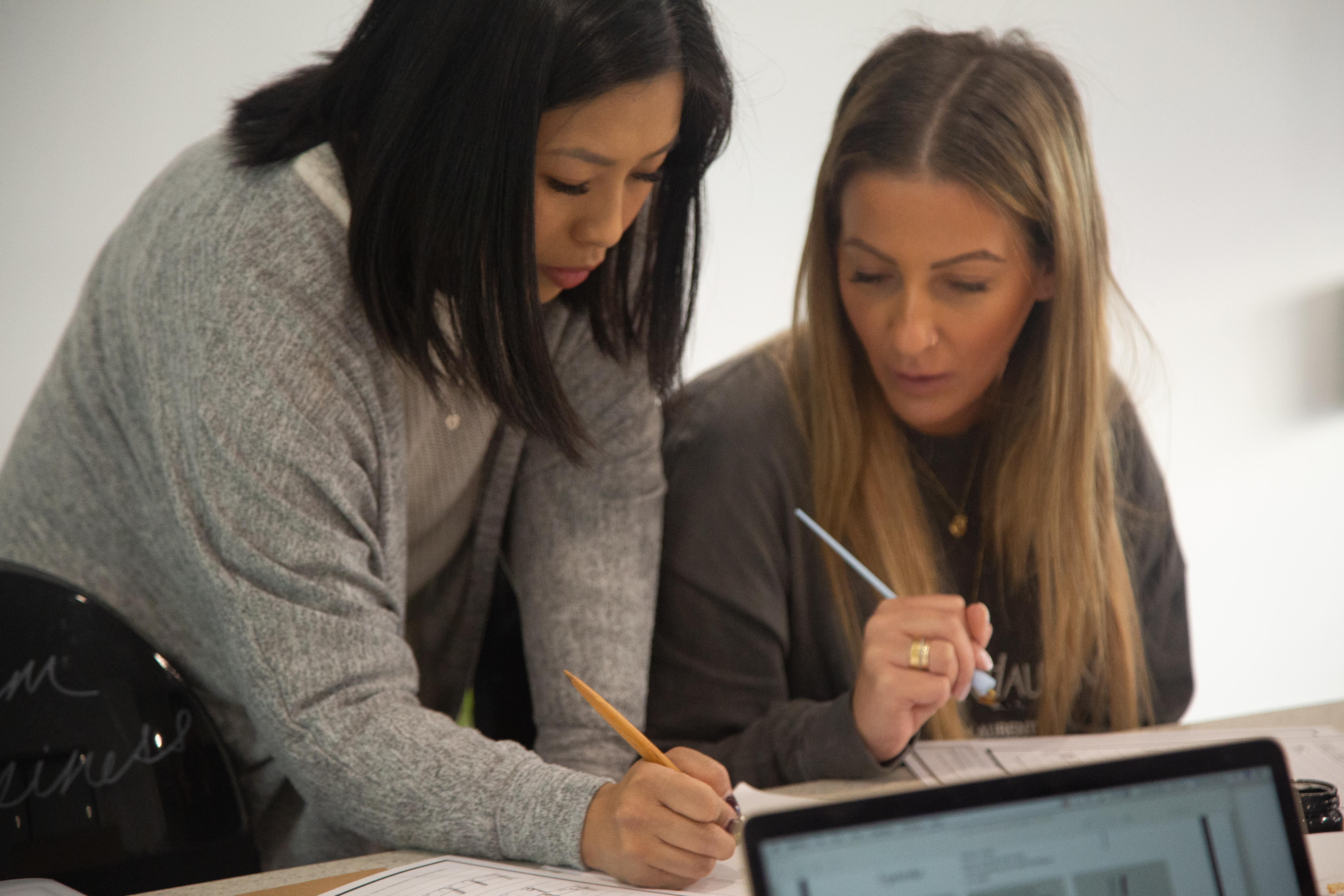 2 x 1:1 personalised 2-hour online
coaching session with Kim
Every individual's journey is unique. There is no better way to fast track your success than to receive one-on-one coaching from Kim herself!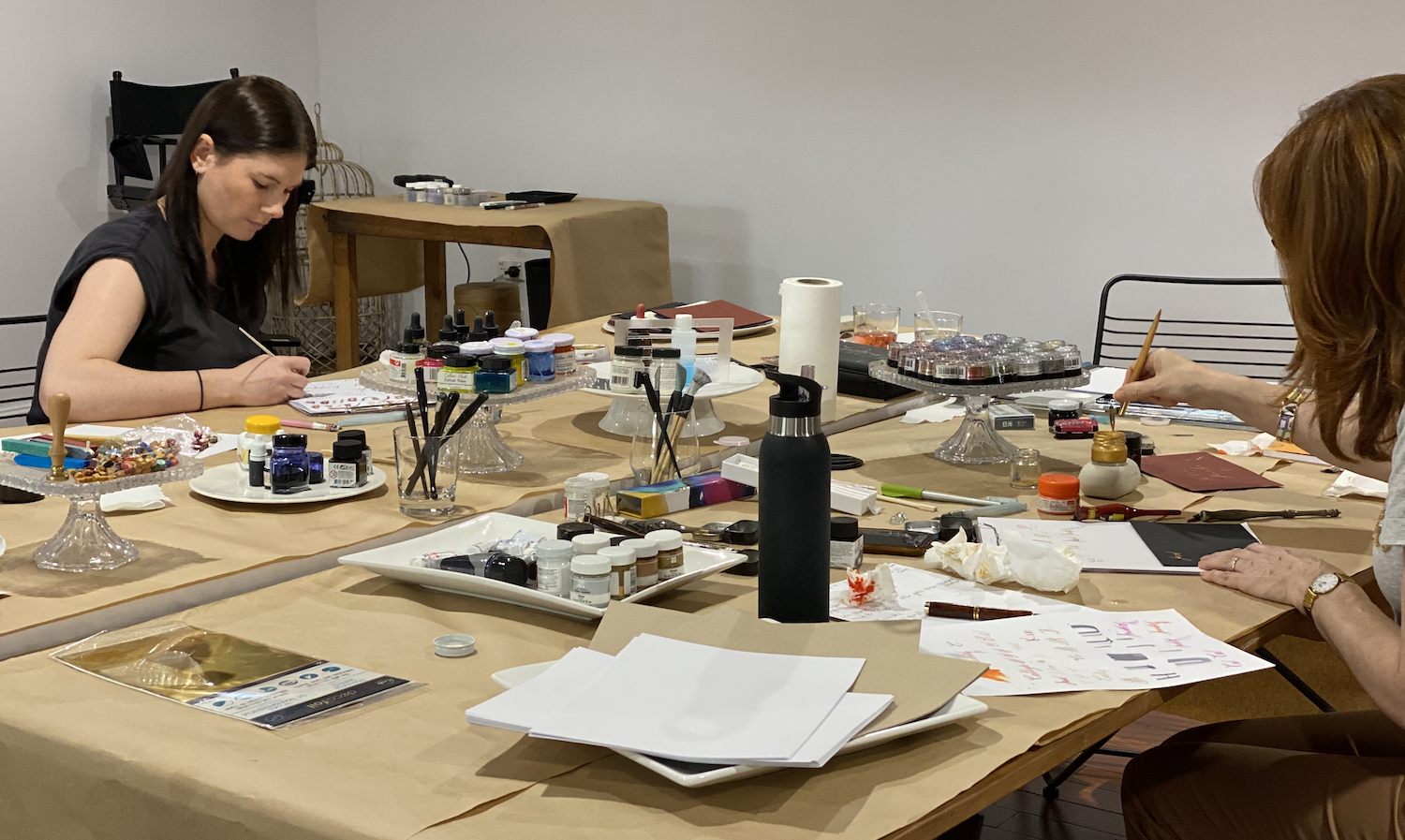 1 x ticket to a live Calligra-PLAY workshop
Your ticket to Kimlligraphy's Calligra-PLAY Sydney workshop where you walk into a room filled with a wide range of Calligraphy tools, products & materials that you try out, experiment and have fun with!
(Flights or accomodation not included).
We Put Together Over $3,000 In Total Value
...For An Affordable Price!!!
If you want the ultimate support to better your Modern Calligraphy skills, learn the art of mindfulness and inspire your creativity, then this is the opportunity we're giving you...
READY TO JOIN?


WIN PRIZES!!!
Go into the draw to Win
1 of 3
Prizes! *
(*Community and Premium packages only)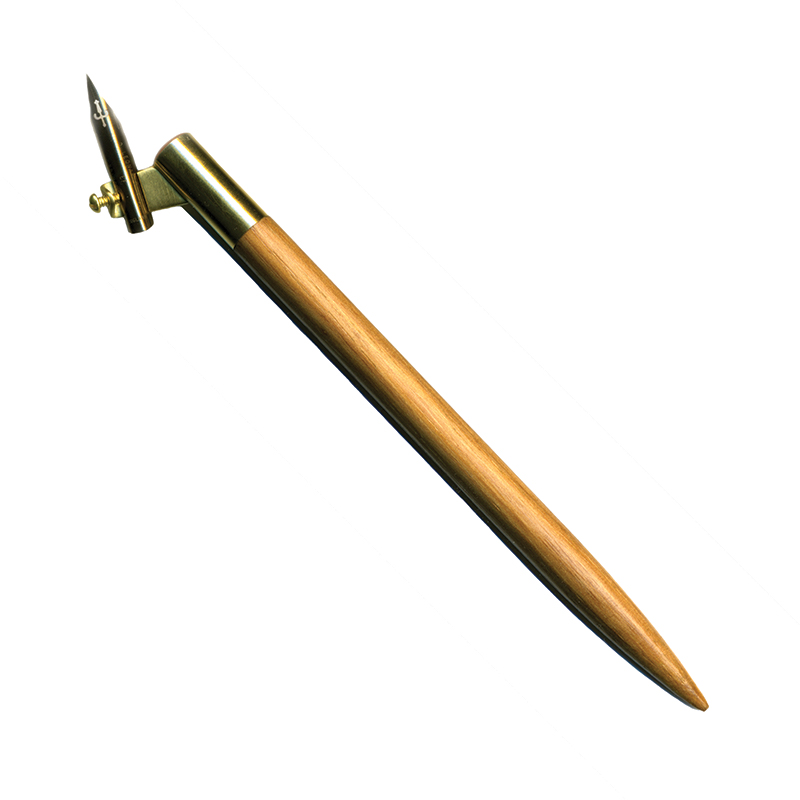 PRIZE 1
Blackwell Pen Holder
(valued at $90)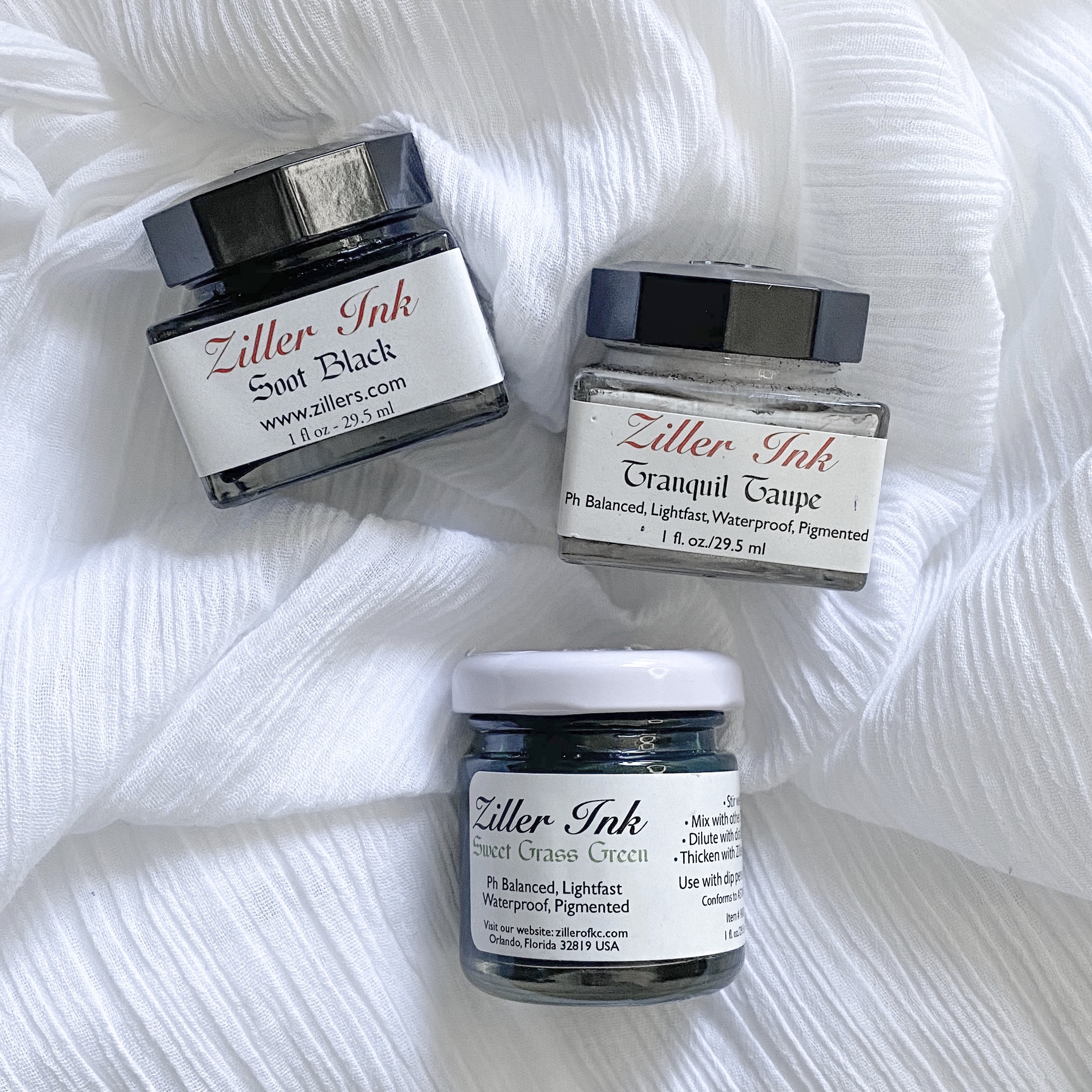 PRIZE 2
A Collection of Ziller Ink Jars
(valued at $60)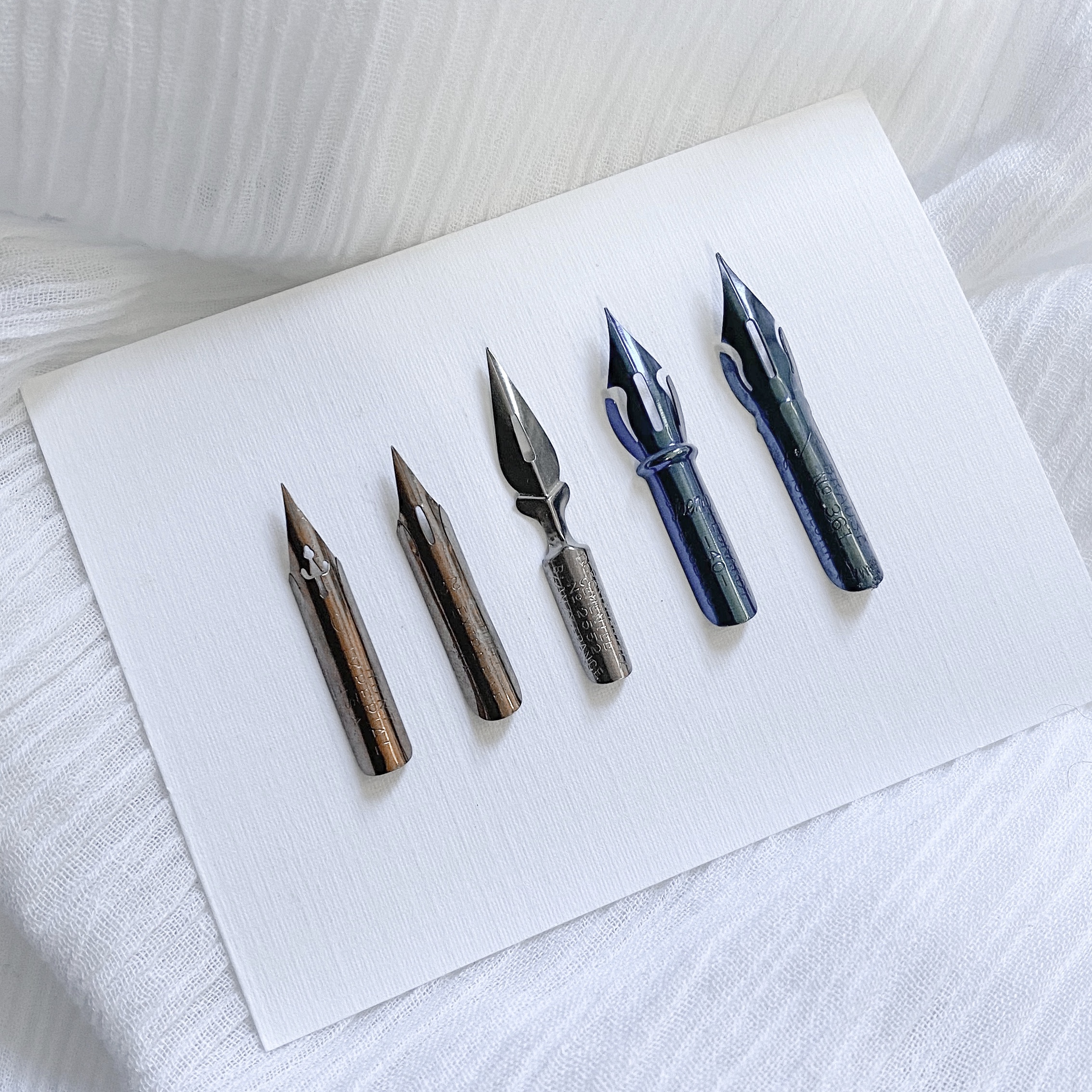 PRIZE 3
A Collection of Kim's Favourite Nibs
(valued at $25)
Kimmunity Masterminds
Get the right support, share your biggest questions and learn beyond calligraphy such as how to improve your mindfulness practice and mental well-being! Available with our 'Community' and 'Premium' packages.
Need Some More Proof?
See Some Comments From My Live and Online Students...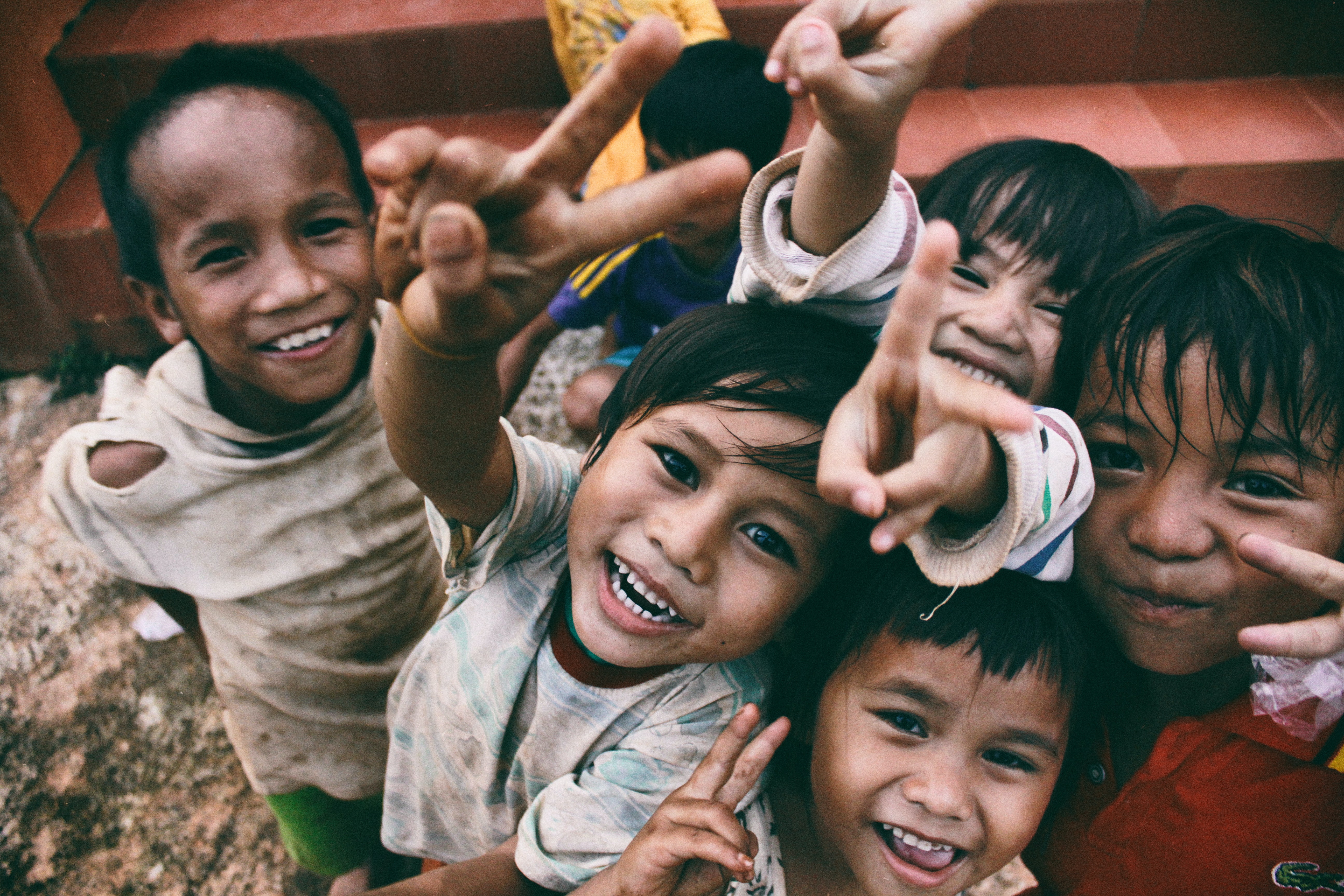 Giving Back
By joining our membership program, you're also helping young kids around the world receive quality education and giving them the support to uncover their creative talents.
Through our chosen charity, Pencils Of Promise, 100% of our monthly donations will support their education programs in Ghana, Guatemala, and Laos. 
A portion of our contributions will support the WASH (water, sanitation, and hygiene) programming.
443 million school days are lost each year because of water-and-sanitation-related diseases (UNDP). That's why we're passionate in helping schools have access to clean water, private bathrooms, and training on mindful hygiene practices such as hand-washing and teeth-brushing.
FAQs
Q. If I purchase an Essential or Community package, can I upgrade later on?
A. Yes you can! Simply email us on [email protected] and we'll forward you the upgrade link.
Q. If I purchase the Premium package but cannot attend a Sydney workshop, can I get a discounted price?
A. Unfortunately no, however you'll receive an option to substitute it for a 'Mindfulness Me' product - we'll provide you a link to choose from.
Q. Can I mix-and-match items from the different packages?
A. No, you cannot. The packages are carefully put together to help you achieve specific goals in your calligraphy journey.
Q. When can I start the program?
A. You can start the digital program straight away and you'll receive a date for your first weekly mastermind class.
Q. Can Kim coach me in person instead of online?
A. The Premium package includes an online 1:1 coaching however you can apply for an in-person session as a substitute. We cannot guarantee you will receive one because it will depend on Kim's schedule and the location. An in-person coaching will be an added investment.
Let's D
evelop Your Skills In
Modern Calligraphy, Inspire Your Creativity & Inject More Mindfulness Into Your Life!


We're going to do this together...
You follow the guidelines I send you, and track your progress...


SIMPLE RIGHT?! Let's Do This!
Copyright © 2020 Kimlligraphy | All Rights Reserved.